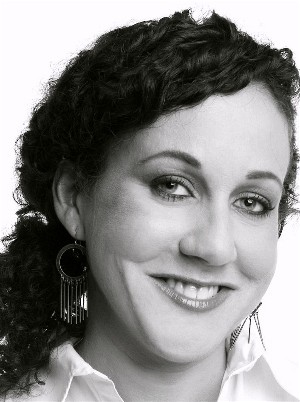 I'm Dani Bellamy, a full time voiceover offering super fast turnaround of broadcast quality audio to a varied list of clients.
Working from a well-equipped studio, I am available between 9am and 5pm (Sydney, Australia time), giving clients the peace of mind that comes from knowing that if a script is received in that time, top quality audio will be returned, often within the hour.
Why choose me?
Why choose me? Let me answer with another question. Why wait?
It's not just about the quality of the voice track – although quality is of prime importance. It's also about delivering that voice track when you need it. Your project is too important to be delayed. You want to put all the pieces into place as soon as possible. That's why I am always on call in my studio during business hours, ready to record your script within minutes of receiving it – and able to send you a broadcast-quality voice track just seconds after the recording is completed.
I have 'done breakfast' as an announcer on metropolitan and regional radio. I have compered bridal expos. I have introduced serious films at even more serious film festivals. I have lent my voice to promotional videos for multi-national companies. Now, as a voiceover professional, I bring this breadth of experience to the recording studio. One size does not fit all. I can ham it up if you want me to, or add a subtle touch where you need it. I can be folksy, I can be seductive. I can pitch a hard sell, or a soft sell. And when I have recorded whatever it is you want me to do, I will send you the voice-track within seconds.
My background
Prior to embarking on a full time voiceover career, I attained a Bachelor of Arts (Communications) from the University of Technology, Sydney and enjoyed a long and successful career in the radio industry.
I was an announcer and copy writer at 2NM & Power FM Hunter Valley, before moving to Lithgow for the launch of Kiss 95.3 FM to be a breakfast radio presenter. My next position was as part of the very popular breakfast crew at Rox FM, relaunched as Star FM, in Port Macquarie where I also headed the copy department.
A move to New Zealand was next, where I presented various programs on radio 1XX and Bayrock, then back to the beautiful beaches of Northern NSW to be a breakfast presenter at Star FM Coffs Harbour.
A chance to once again enjoy city living took me to Brisbane to work at the newly launched 97.3FM where I spent the next seven years on air as part of the breakfast show, then mornings on my own. I was later also given the role of the station's Music Director.
Seeking a change, I decided to use the voice skills I had honed in the radio industry to work for myself and moved to Sydney to launch a full time voiceover career. During this time I also did some on air work for Sydney's Mix 106.5 and Smooth (then Vega 95.3).
I am delighted to still be working for myself, supplying voiceovers several years later to a growing list of repeat clients.